Business & Industry
Community / Government
Concerned Citizens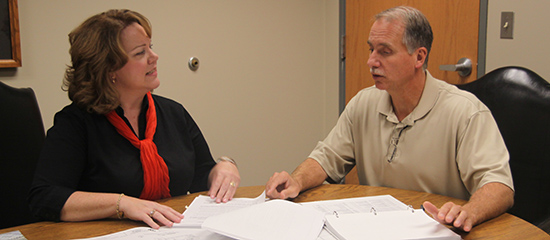 Permit Assistance
The Office of External Affairs (OEA) strives to provide and improve access between the agency and Oklahomans, local, state, and federal agencies, the regulated community, and media professionals.  OEA offers technical assistance and resources.  We assist citizens, businesses, and other groups with environmental stewardship.
We help small businesses navigate the permitting process, which in turn helps Oklahoma be more prosperous.  OEA is dedicated to providing information on how new and existing businesses and industry can meet and, in some cases, exceed environmental responsibilities.
Additionally, OEA leads educational and informative workshops across the state, supply public speakers for civic groups, and the regulated community.  We promote DEQ programs and initiatives that support economic prosperity throughout the state.  OEA staff works internally and externally to encourage innovative approaches to protecting, preserving, and enhancing the quality of life in Oklahoma.